Lockheed's Burbank Plants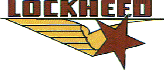 ---
A New Historical Research Project
The book project will chronicle the growth of Lockheed's Burbank California Plants and associated airfields (including Burbank Airport) from 1928 to 2000.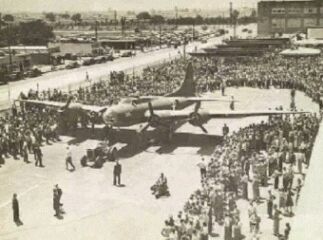 The first B-17F to roll out of the Vega Plant 1 (Plant A-1) during 1942. The picture is looking southeast from the roof of Bldg 74. Hollywood Way is the road in the backgound . Bldg 80 is in the upper right conrner.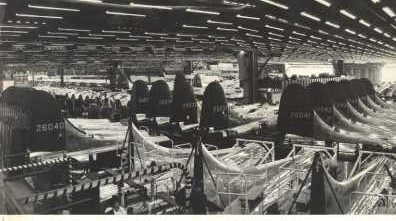 Inside Vega Plant 1 (Plant A-1) circa 1943. The picture is looking northwest from the mezzanine of Bldg 74.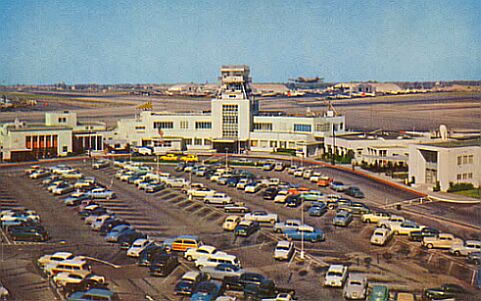 The terminal building, Bldg 10, circa 1952. The view is looking northwest from atop the old Vega (headquarters) Building, Bldg 61.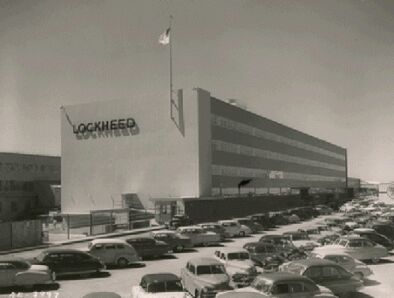 Lockheed Aircraft Corporation headquarters during 1952. Bldg 63 was built in 1952. The view is looking southwest from the airport's main entrance on Hollywood Way.

Aerial view of the Lockheed Air Terminal (Burbank Airport) during the mid 1950s. The view is looking southeast. Plant A-1 is visible near the top, as is Bldg 85, the Lockheed Warehouse in the upper left corner across Hollywood Way. On the lower left corner is Plant B-6, with Bldg 304 visible and surrounded by new production L-1049 Constellations. On the middle right in Plant B-5.
If you can help with this new book project, please do not hesitate to drop me an e-mail.
---
Mark A. Reynosa
Feel free to send questions or comments to